Basketry News 2018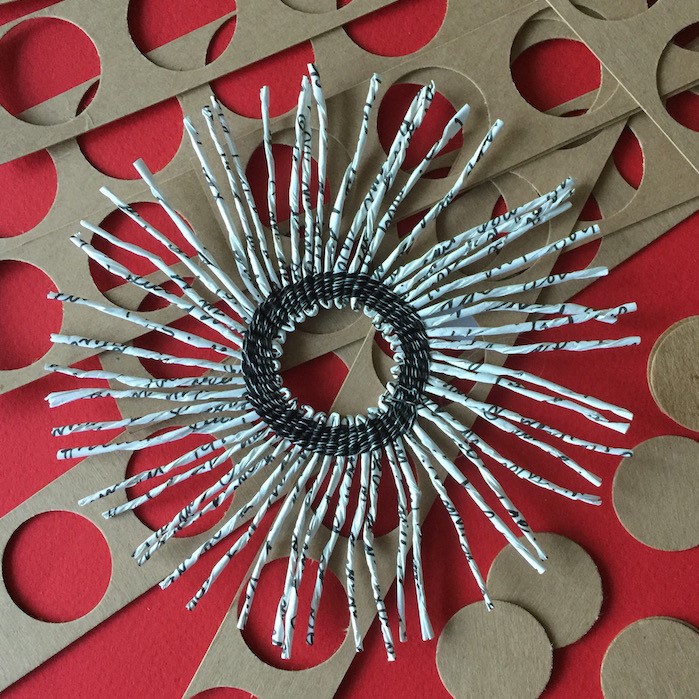 NEWS
Spring feels like it is finally here, with daffodils flowering in the garden and the trees starting to bud. 2018 has already been a busy year with talks, workshops and demonstrations as far away as Aberdeen and closer to home in the south-east.
Much of my non-teaching time is being taken up preparing for my upcoming exhibition in Autumn 2018, Significant Figures, telling the story of my Grandmother and her boyfriend Cecil, who was killed in action in 1916. There is much to do, as I will be curating and interpreting the exhibition myself, all of which I know I will enjoy. However I greatly value the support of fellow artists, makers, friends and family who listen patiently as I talk through my ideas. During the exhibition I hope to offer mini-workshops and talks for visitors. I will be publishing information about these nearer the time.
I also plan to take the work to interested groups, in the form of a travelling exhibition, with an illustrated talk and an opportunity to see the process from research, to experimentation, to making. Alongside this I will be offering an optional add on workshop with a theme of 'remembrance through making'.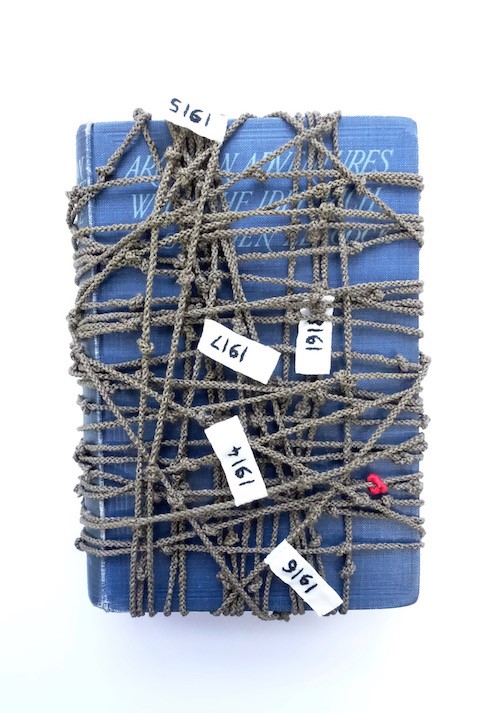 WORKSHOPS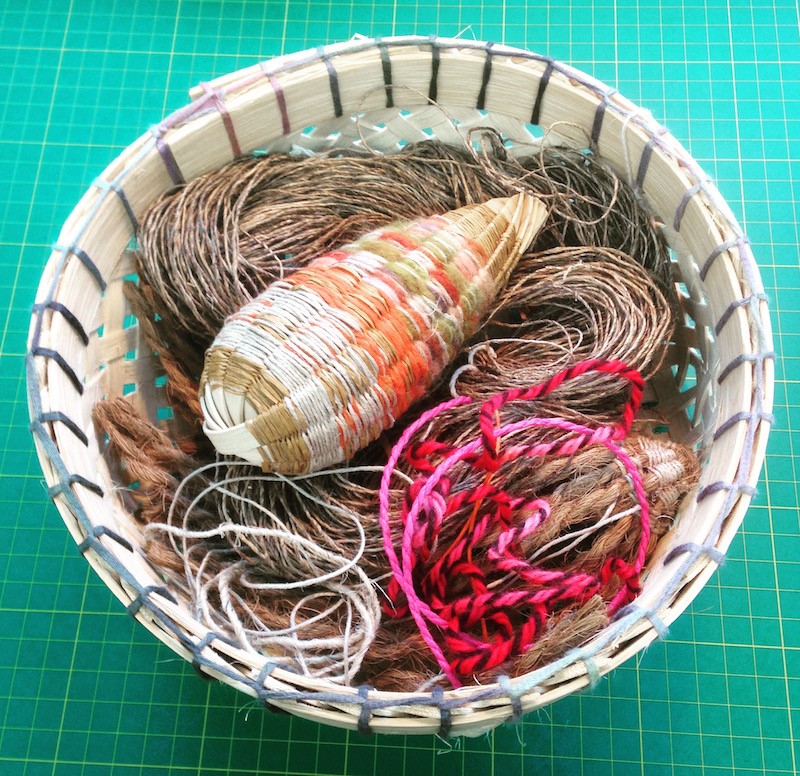 PLAS TAN Y BWLCH
TEXTILE BASKETRY – WOVEN FORMS
Friday 19th -Sunday 21st October 2018This introductory course provides an opportunity to explore and experiment with the technique of twining, with the aim of creating a range of woven forms; from small baskets, to pods and pockets. Twining requires the weaving of an active element around a passive warp. Worked in the hands, twining makes connections between traditional basketry and textiles. Weaving with a range of natural and man-made materials, there will be an opportunities to learn the technique and experiment with colours, patterns and textures. Mary will demonstrate the technique, provide visual notes and offer individual support to enable you to create your own unique woven forms. A suitable course for anyone with an interest in textiles or basketry, beginners, more experienced and returning students are most welcome.For more details about the course and to book visit the Plas Tan y Bwlch webpage.
Snowdonia National Park Centre
Plas Tan y Bwlch
Snowdonia National Park Centre
Maentwrog, Blaenau Ffestiniog
LL41 3YU
01766 772600
plas@snowdonia.gov.wales
PAST WORKSHOPS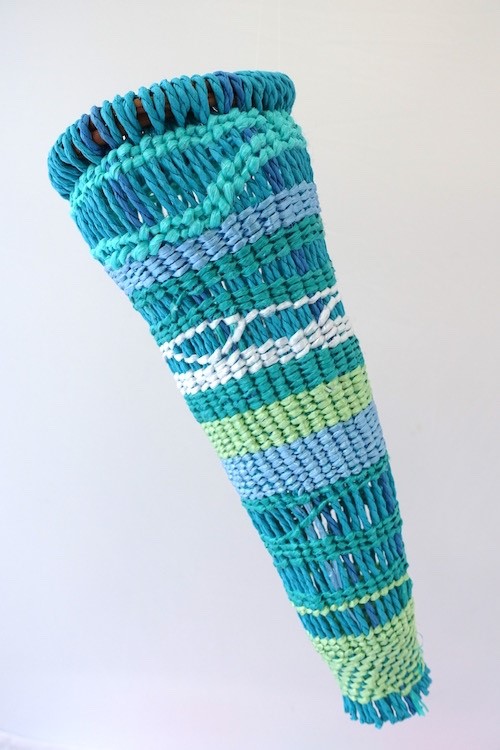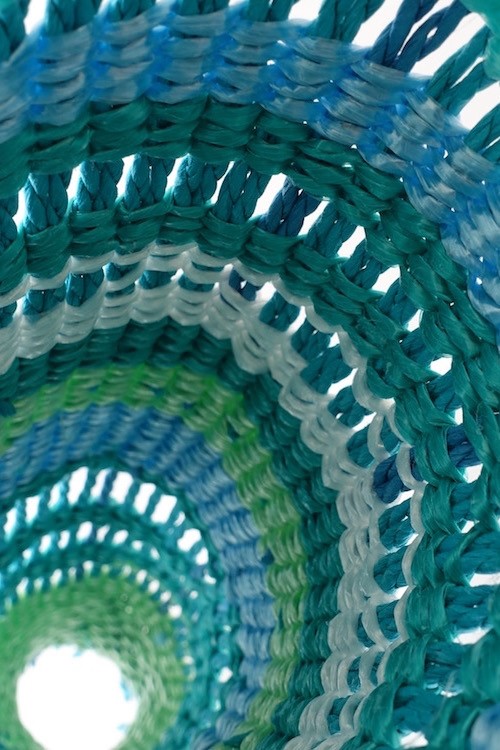 CHELSEA PHYSIC GARDEN
TEXTILE BASKETRY – INSPIRED BY WATER
Friday 8th June 2018, 9.30am-4pm
Join Mary Crabb for a one-day course exploring weird and wonderful microscopic aquatic lifeforms, inspired by a visit to our pond. Mary will teach the technique of twining to enable the making of a colourful woven form. Twining involves the weaving of two threads using the fingertips, whilst the form is held in the hands.
Processes covered will include joining of threads, patterning and developing a form. Each form could incorporate some natural fibres such as hemp, nettle or linen as well colourful synthetics too Makers will be encouraged to think about their use of colour and pattern. This will result in each form having its own unique qualities. At the end of the day, it is anticipated that each maker will have a completed woven form and will have learnt some basic textile basketry skills.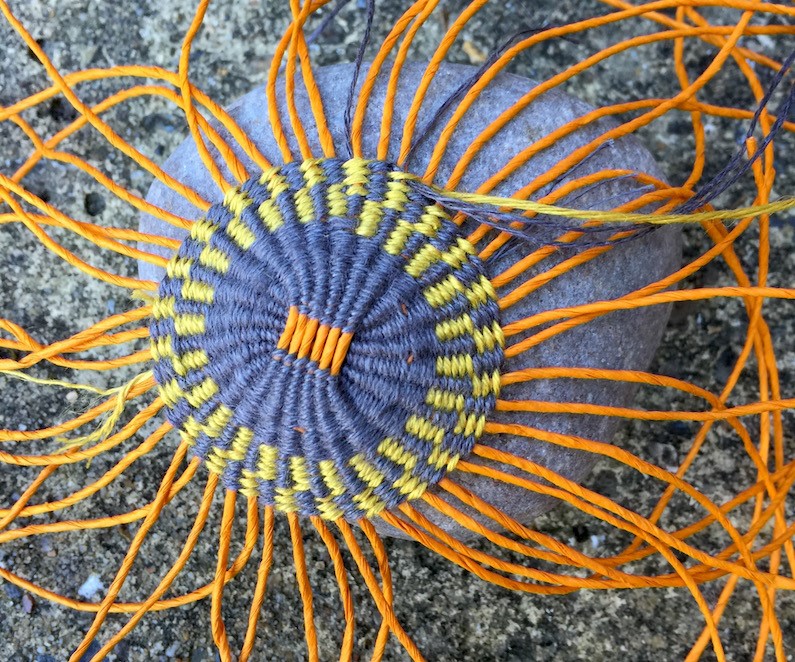 WEST DEAN COLLEGE
TEXTILE BASKETRY – TWINING AND LOOPING USING MOULDS
Friday 29th June – Sunday 1st July 2018Learn techniques of twining and simple looping, making a connection with basketry and textiles. Work around simple moulds to make samples using both techniques and achieve an understanding of how to create woven structures, using a range of fine flexible materials.For more information and to book visit the booking page for West Dean College.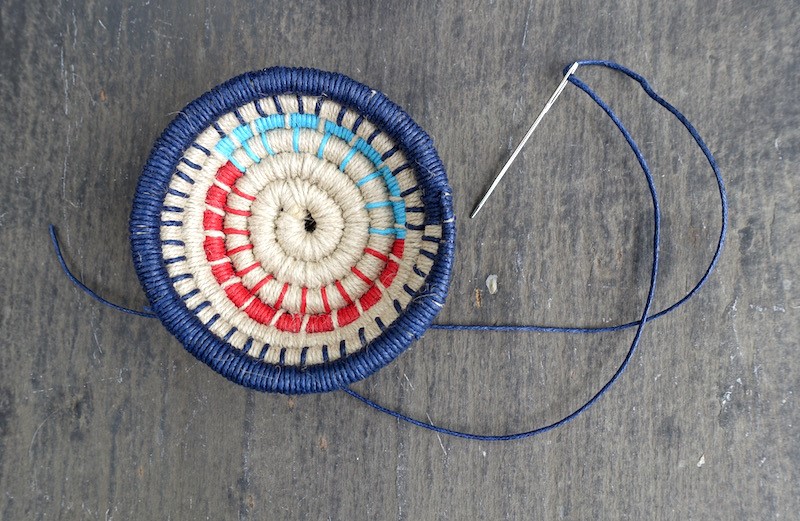 WEST DEAN COLLEGE
COILED BASKETRY, USING ROPE AND STRING – A TASTER DAY
Wednesday 18th July 2018Learn the basics of coiled basketry, working with rope or string. Stitch and wrap with a range of colourful threads and yarns to create a coiled form.

ARTWORKS
CONTEMPORARY WOVEN VESSELS
Wednesday 16th May 2018, 10am-4pm
Work on two types of basket forms using a twining technique, weaving around plastic strapping with recycled and found materials.
I would like to thank you all for your support and interest in my work. I will continue to share news, exhibitions, events and workshops through my website, Facebook, twitter and Instagram pages.
Best wishes to you all
Mary